Archive for 'July 2nd, 2012'
3 results.
by admin
on
July 2, 2012
at
8:22 am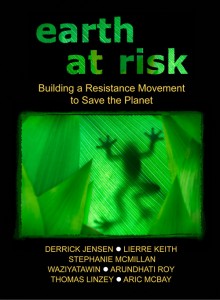 This DVD includes videos of the talks given at Earth at Risk, an event in Berkeley, CA, in November 2011. The speakers are: Derrick Jensen, Lierre Keith, Waziyatawin, Thomas Linzey, Aric McBay, Arundhati Roy, and myself.

$20 each – FREE shipping in US.
[PLEASE NOTE: Ships after July 17, 2012].