New book!
on
August 12, 2013
at
8:18 pm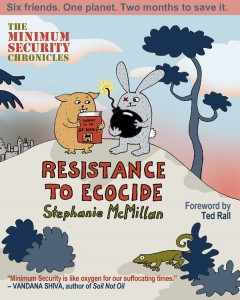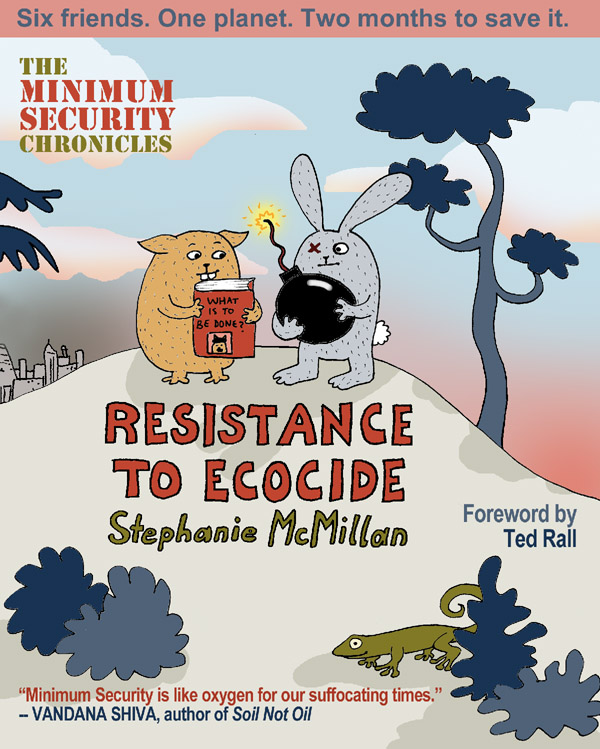 October 8, 2013 is the official publication date of my new graphic novel, "The Minimum Security Chronicles: Resistance to Ecocide." It's a compilation of comic strips that ran from April 2010 to October 2012, which together make up the story of a group of friends who try different strategies and tactics to stop ecocide. During this process, they hear of a particular geo-engineering project being planned, and focus their efforts on preventing that. It's not only a thrilling story of trying to save the world, but also a thought experiment gaming out different revolutionary strategies.
I received advance copies, and they look pretty good! Full color throughout, 160 pages, Seven Stories Press.
Watch this space for order info!