6 p.m. today in Brooklyn — Comics for the Struggle!
on
June 7, 2014
at
8:40 am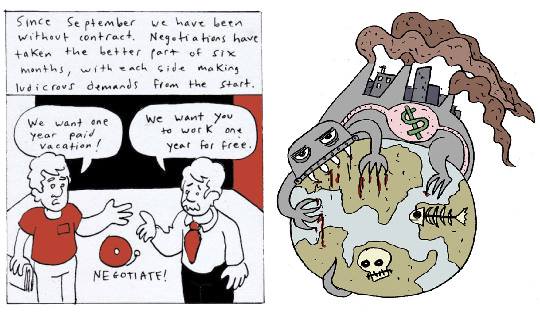 NYC-area friends, hope to see you at this event!
Comics for the Struggle
6 p.m. Saturday
La Difference Auto School
836 Rogers Av, Brooklyn, New York 11226
Free; donations welcome.
https://www.facebook.com/events/651110531608933/
Stephanie McMillan will present comics with a talk about how capitalism works and why we need to destroy it, based on her book "Capitalism Must Die!", and Greg Farrell will present his comics about a labor dispute at the famous Strand bookstore (where he works), from his new book "On the Books."
Open discussion will follow.
See more of Greg's work: http://www.strandaskus.blogspot.com/