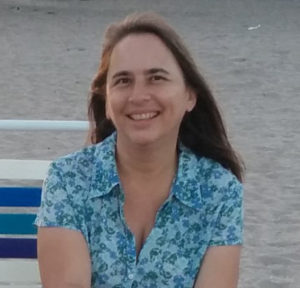 As a teenager in the Reagan era, I awoke to the terrifying threat of nuclear war, and drew my first political illustration for my high school paper. Since then I've been involved in various group efforts to resist oppression, exploitation, imperialism, ecocide, and other threats to humanity and the survival of life on our beautiful planet. The purpose of my work is to expose the systems at the root of these problems, and to encourage constructive action. My art is for dreamers, resisters, and troublemakers: to feel confident that you are not alone, that you are right to fight back, and that together we can find ways to build a just and sustainable society.
My comics, editorial cartoons and illustrations have appeared worldwide in hundreds of publications since 1992. Notable long-term projects have included the comic strip Minimum Security (syndicated through Universal Uclick), and the editorial cartoon Code Green. Translations of several of my books have been published abroad. I've spoken about art and social change at many universities, conferences, radio shows and other venues. My originals and papers are archived at the Billy Ireland Cartoon Library and Museum at Ohio State University.
Currently I create work in various media and offer classes with my partner, Christopher Burns, in our downtown Fort Lauderdale studio.
I'm second-generation born and raised in Fort Lauderdale, FL after my grandmother, a school teacher, arrived in 1921. I have extra special affection for the plants and animals who persist on living in this (still) amazing and unique bioregion, and they often appear in my artwork.